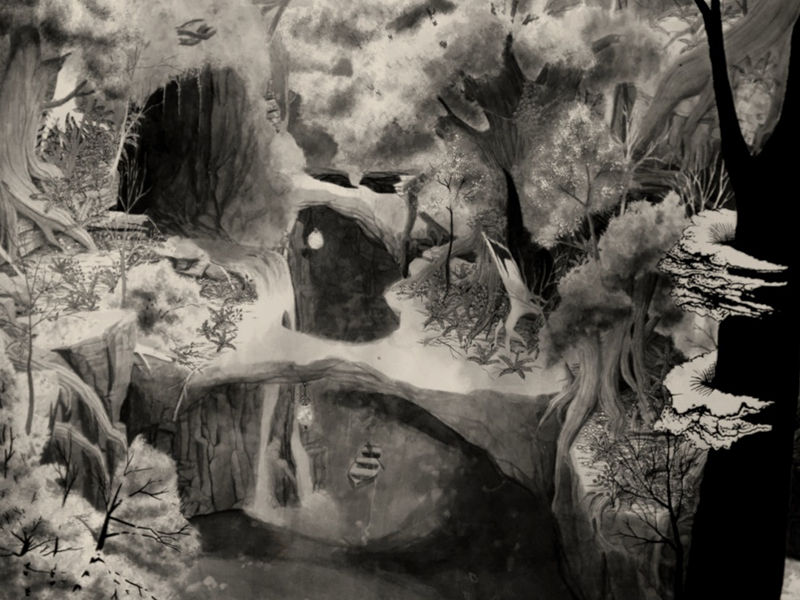 Elisa Albrecht Art Showing, March 14, 2020
Framed On Main is hosting a showing in the main gallery for the work of artist Elisa Albrecht.
Date: Saturday March 14, 2020
Time: 4pm to 7pm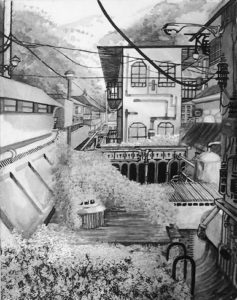 Elisa Albrecht is from Ashtabula Ohio, she was born in 1991 and studied fine art with a focus of drawing and painting at Kent state University graduating in 2016.
Currently her work is focused in styles from surealism, using the techniques of decalcamania. An inventive mode of drawing with either ink or thick paint on canvas. Using wet mediums creating blots and patterns on a surface created from pressed paper or plexie glass or simply the stain of the ink itself. Using these as a starting point, Elisa finds shapes within or of the entire blot itself to work from to form an object. From those shapes she adds lines and other various gestural marks to create various, figures, and spaces.
Although the scenes that she creates on the page are mainly based off of the variations of forms within the ink, the imagery is heavily influenced by themes of storytelling with comics and literature of science fiction and fantasy. As well as research of landscapes, historical architecture.
Come join us in a meet and greet with the artist.
Appetizers and refreshments will be offered.