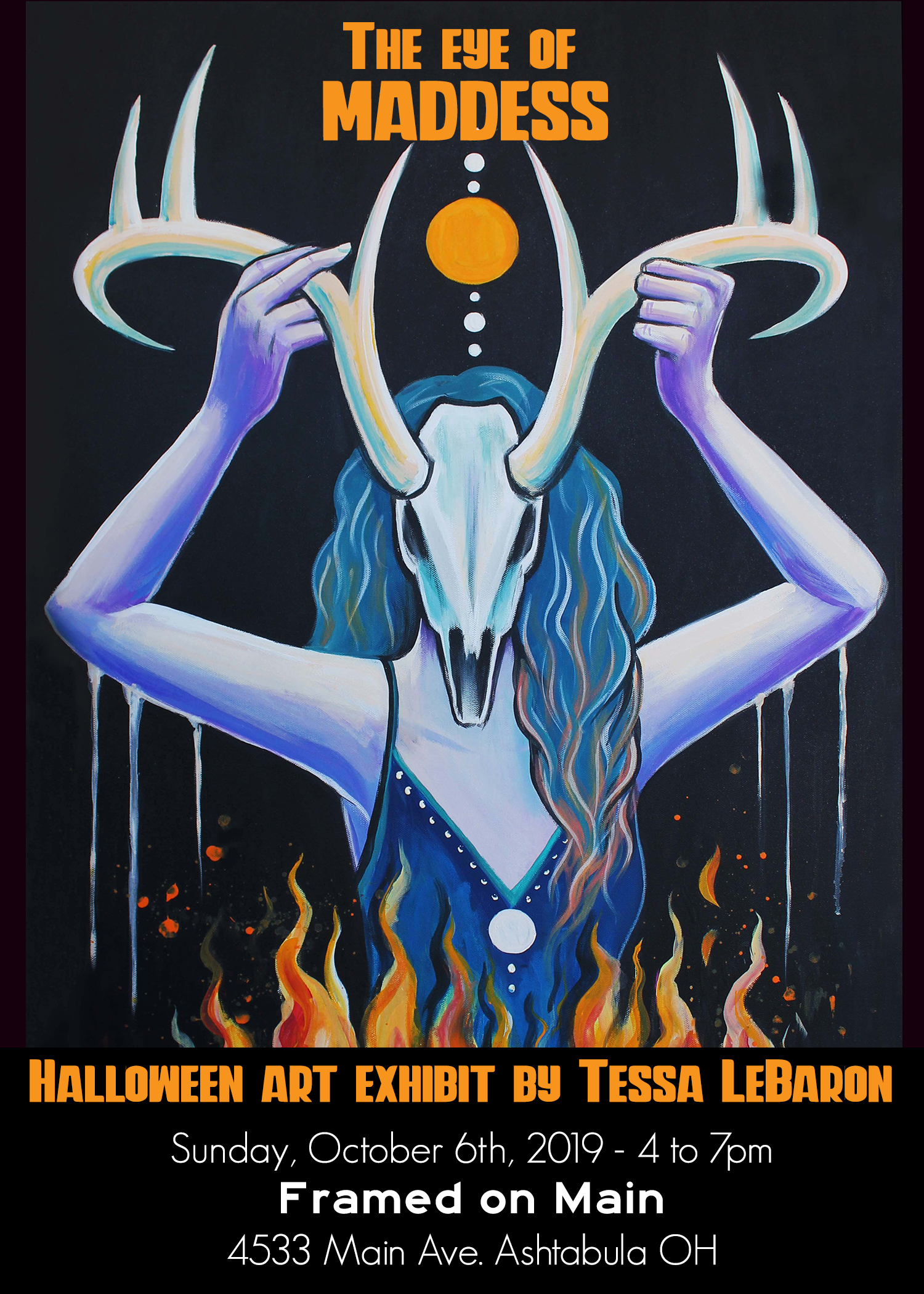 Tessa LeBaron Art Showing, October 6, 2019
Framed On Main is hosting a Halloween showing in the main gallery for the recent work of Cleveland artist Tessa LeBaron.
Date: Sunday October 6, 2019
Time: 4pm to 7pm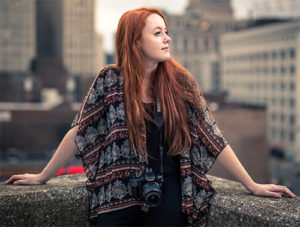 My name is Tessa LeBaron, I'm a visual artist living in Cleveland, Ohio.
Art has always been my passion and gateway to unsaid thoughts. My mind speaks on paper and I visually communicate with my ideas. I create all kinds of work such as portraits, animals, vibrant landscapes, visualizations of the subconscious mind, and emotional figures. Even though I like to focus internally, I am fascinated by everything that surrounds me. My work reflects through personal experiences, nature, and my encounter with the world.
I work with mostly acrylic and watercolor. There is a certain flow and washy effect in my work with vibrant colors and energy. Sometimes my work is interspersed with paint everywhere, yet illustrative and detailed. There are many 'selfs' in my art, meaning that individual parts of me, and different interests of my life come together as a visual representation.
Contact/commission work:
I am able to help you with custom paintings, mural artwork, band design, logo design, book covers, pet portraits and more!
Contact me here!
Etsy shop: TessaLeBaronArt
Email: tess.lebaron@gmail.com
Facebook: tesslebaronart
Instagram: tessla_art
Come join us in a meet and greet with the artist.
Appetizers and refreshments will be offered.